[some things about.] me. | pics. [worldwidewohlfeld.] | music. [my favorites right now.] | shows. [i saw.]
records. [i own.] | small talk. [interviews i did.] | links. [to the virtual bakery.] | about. [this site.] | [back to.] main.
of course, there's only one song you'd ever need to listen to. simply because it's the best song ever written. ever heard of ally mcbeal? no, i bet calista flockhart has a terrible voice. but she too knows that everybody needs his/her personal theme song. mine was written by bob dylan. [read.] | [listen.] but sometimes that's not enough. so here's a list of twenty songs & albums that i listen to a lot at the moment - in no particular order.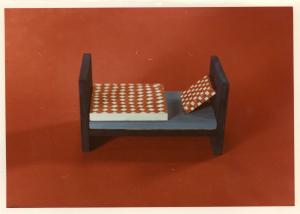 ea80. "zum ausgangspunkt".
die time twisters, verdammt. "was weiß yvonne?"
toploader. "dancing in the moonlight".
the cynics. "Rock n roll".
the shangri-las "give him a great big kiss".
rhianna. "umbrella".
cat power. "stuck inside of mobile with the mepmphis blues again".
jonathan richman. "give paris one more chance".
the jam. "man in the cornershop".
minor majority. "candy store".
bmx bandits. "foggy".
eddie and the hot rods. "do anything you wanna do".
joe henry "civilians".
start! "der beat".
flowerpornoes. "nicht müde genug".
adam franklin. "ramonesland".
the felice brothers. "tonight at the arizona".
teenage fanclub. "neil jung".
the cure. "it's not you".
ea80. "licht".
past favorites:
early spring 2000. | spring 2000. | early summer 2000. | summer 2000. | fall 2000. | late fall 2000. | winter 2000.
spring 2001. | summer 2001. | late summer 2001. | fall 2001. | late fall 2001. | early winter2001. | winter 2001.
spring 2002. | summer 2002. | winter 2002.
summer 2003. | fall 2003. | early winter 2003. | winter 2003.
spring 2004. | summer 2004. | fall 2004.
spring 2005. | summer 2005. | fall 2005.
winter 2006.| spring 2006. | summer 2006. | winter 2006.