[some things about.] me. | pics. [worldwidewohlfeld.] | music. [my favorites right now.] | shows. [i saw.]
records. [i own.] | small talk. [interviews i did.] | links. [to the virtual bakery.] | about. [this site.] | [back to.] main.
of course, there's only one song you'd ever need to listen to. simply because it's the best song ever written. ever heard of ally mcbeal? no, i bet calista flockhart has a terrible voice. but she too knows that everybody needs his/her personal theme song. mine was written by bob dylan. [read.] | [listen.] but sometimes that's not enough. so here's a list of twenty songs & albums that i listen to a lot at the moment - in no particular order.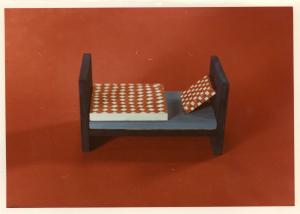 the who. "pictures of lily".
the cardigans. "i need some fine wine and you, you need to be nicer".
muff potter. "von wegen".
teenage fanclub. "he'd be a diamond".
the magic numbers. "the magic numbers."
death cab for cutie. "plans."
wir sind helden. "nur ein wort."
bernd begemann. "rezession, baby".
fountain of wayne. "utopia parkway".
noise addict. "i wish i was him".
pete yorn. "music for the morning after."
billy bragg. "don't try this at home".
the housemartins. "swansea with me."
sigur ros. "takk..."
superpunk. "können sie das groß machen, bitte?".
200 sachen. "200 sachen ep".
sugar. "copper blue".
maximo park. "apply some pressure".
jason falkner. "author unknown."
big star. "in space."
past favorites:
early spring 2000. | spring 2000. | early summer 2000. | summer 2000. | fall 2000. | late fall 2000. | winter 2000.
spring 2001. | summer 2001. | late summer 2001. | fall 2001. | late fall 2001. | early winter2001. | winter 2001.
spring 2002. | summer 2002. | winter 2002.
summer 2003. | fall 2003. | early winter 2003. | winter 2003.
spring 2004. | summer 2004. | fall 2004. |