[some things about.] me. | pics. [worldwidewohlfeld.] | music. [my favorites right now.] | shows. [i saw.]
records. [i own.] | small talk. [interviews i did.] | links. [to the virtual bakery.] | about. [this site.] | [back to.] main.
of course, there's only one song you'd ever need to listen to. simply because it's the best song ever written. ever heard of ally mcbeal? no, i bet calista flockhart has a terrible voice. but she too knows that everybody needs his/her personal theme song. mine was written by bob dylan. [read.] | [listen.] but sometimes that's not enough. so here's a list of twenty songs & albums that i listen to a lot at the moment - in no particular order.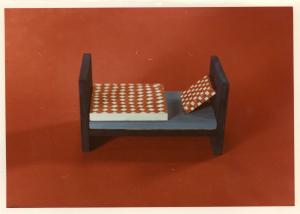 oranger. "new comes & goes".
jenny lewis & the watson twins. "rabbit fur coat".
the flamin' groovies "groovies' greatest hits"
isobel campbell & mark lanegan. "ballad of the broken seas".
ben lee. "back in your life".
john vanderslice. "pixel revolt."
tilly & the wall. "wild with children".
chris brokaw. "incredible love".
the minus five. "aw shit man".
belle & sebastian. "another sunny day".
madsen. "die perfektion".
art brut. "modern art".
mogwai. "mr. beast"
neil young. "i'm the ocean".
various artists. "on her majesty's secret service / original motion picture soundtrack".
mitch ryder. "rock & roll".
architecture in helsinki. "in case we die"
my morning jacket. "z".
the new pornographers. "bleeding heart show."
the posies. "when you dance i can really love".

past favorites:
early spring 2000. | spring 2000. | early summer 2000. | summer 2000. | fall 2000. | late fall 2000. | winter 2000.
spring 2001. | summer 2001. | late summer 2001. | fall 2001. | late fall 2001. | early winter2001. | winter 2001.
spring 2002. | summer 2002. | winter 2002.
summer 2003. | fall 2003. | early winter 2003. | winter 2003.
spring 2004. | summer 2004. | fall 2004. |