[some things about.] me. | pics. [worldwidewohlfeld.] | music. [my favorites right now.] | shows. [i saw.]
records. [i own.] | small talk. [interviews i did.] | links. [to the virtual bakery.] | about. [this site.] | [back to.] main.
of course, there's only one song you'd ever need to listen to. simply because it's the best song ever written. ever heard of ally mcbeal? no, i bet calista flockhart has a terrible voice. but she too knows that everybody needs his/her personal theme song. mine was written by bob dylan. [read.] | [listen.] but sometimes that's not enough. so here's a list of twenty songs & albums that i listen to a lot at the moment - in no particular order.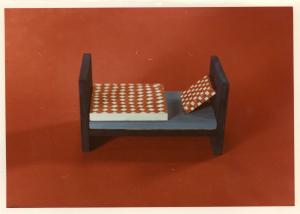 mary lorson & saint low "tricks for dawn"
tocotronic "tocotronic"
ken stringfellow "touched."
jim wayne swingtett "love & mercy"
the jazz cannon "prison bus"
frank sinatra "in the wee small hours of the morning"
evan dando "hard drive"
tanya donelly "the night you saved my life"
lambchop "this corrosion"
damon & naomi "song to the siren"
black rebel motorcycle club "b.r.m.c."
teenage fanclub & jad fair "songs of wisdom & hope"
...and you will know us by the trail of dead "source tages & codes"
the breeders "pod"
grant-lee phillips "mobilize"
rufus wainwright "poses"
the kinks "waterloo sunset"
rival schools "united by fate"
readymade "the tease"
stevie wonder "songs in the key of life"
past favorites:
early spring 2000. | spring 2000. | early summer 2000. | summer 2000. | fall 2000. | late fall 2000. | winter 2000.
spring 2001. | summer 2001. | late summer 2001. | fall 2001. | late fall 2001. | early winter2001. | winter 2001.