[some things about.] me. | pics. [worldwidewohlfeld.] | music. [my favorites right now.] | shows. [i saw.]
records. [i own.] | small talk. [interviews i did.] | links. [to the virtual bakery.] | about. [this site.] | [back to.] main.
of course, there's only one song you'd ever need to listen to. simply because it's the best song ever written. ever heard of ally mcbeal? no, i bet calista flockhart has a terrible voice. but she too knows that everybody needs his/her personal theme song. mine was written by bob dylan. [read.] | [listen.] but sometimes that's not enough. so here's a list of twenty songs & albums that i listen to a lot at the moment - in no particular order.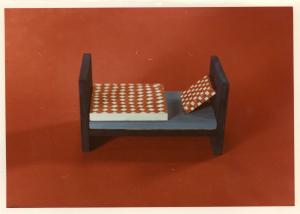 pelle carlberg. "everything. now!".
the cardigans. "extra super gravity".
juliana hatfield. "made in china".
jon auer. "songs from the year of our demise".
tracey ullman. "they don't know".
i love you but i've chosen darkness. "fear is on our side".
rocky votolato. "makers".
the decemberists "july, july".
phillip boa & the voodooclub. "and then she kissed her."
soledad brothers. "the hardest walk".
josh rouse. "subtitulo".
magnolia electric co. "what comes after the blues."
two gallants. "las cruces jail".
boy kill boy. "civil sin".
downpilot. "like you believe it".
the doors. "soft parade".
the frank & walters. "how can i exist".
masters of the hemisphere. "better things".
elvis costello. "(what's so funny 'bout) love, peace and understanding".
the who. "so sad about us."
past favorites:
early spring 2000. | spring 2000. | early summer 2000. | summer 2000. | fall 2000. | late fall 2000. | winter 2000.
spring 2001. | summer 2001. | late summer 2001. | fall 2001. | late fall 2001. | early winter2001. | winter 2001.
spring 2002. | summer 2002. | winter 2002.
summer 2003. | fall 2003. | early winter 2003. | winter 2003.
spring 2004. | summer 2004. | fall 2004.
spring 2005. | summer 2005. | fall 2005.