[some things about.] me. | pics. [worldwidewohlfeld.] | music. [my favorites right now.] | shows. [i saw.]
records. [i own.] | small talk. [interviews i did.] | links. [to the virtual bakery.] | about. [this site.] | [back to.] main.
of course, there's only one song you'd ever need to listen to. simply because it's the best song ever written. ever heard of ally mcbeal? no, i bet calista flockhart has a terrible voice. but she too knows that everybody needs his/her personal theme song. mine was written by bob dylan. [read.] | [listen.] but sometimes that's not enough. so here's a list of twenty songs & albums that i listen to a lot at the moment - in no particular order.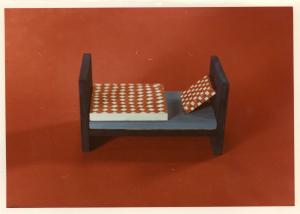 elliott smith "bled white"
tilman rossmy "leichter"
the go-betweens "the friends of rachel worth"
damon & naomi "blue moon"
sleater-kinney "the fortunate son"
the 6ths featuring bob mould "he didn't"
the twilight singers "twilight"
the stone roses "i wanna be adored"
izzy stradlin' & the juju hounds "shuffle it all"
the black crowes "remedy"
the maytals "pressure drop"
bernd begemann "lebendig begraben"
ween "white pepper"
rolling stones "sticky fingers"
jonathan richman & the modern lovers "back in your life"
eva cassidy "time after time"
television personalities "don't the kids just love it"
giant sand "the rock opera years"
the beatles "no reply"
shellac "1000 hurts"
past favorites:
early spring 2000. | spring 2000. | early summer 2000. | summer 2000. | fall 2000.